[vc_row full_width=»stretch_row_content_no_spaces» css=».vc_custom_1507303287426{background-image: url(https://www.revolutiondive.com/wp-content/uploads/2017/10/GBSN-freshblue.jpg?id=1001) !important;background-position: center !important;background-repeat: no-repeat !important;background-size: cover !important;}»][vc_column][trx_block top=»null» bottom=»huge»][vc_empty_space height=»33px»][trx_title color=»#ffffff» top=»large» left=»huge»]About us[/trx_title][/trx_block][/vc_column][/vc_row][vc_row full_width=»stretch_row_content_no_spaces» equal_height=»yes» inverse=»»][vc_column 0=»»][trx_section style_color=»style_header_light» title=»What is Revolution Dive» top=»null» bottom=»huge»][trx_block css=»margin-bottom: 3.45rem;» top=»null» left=»large» right=»null»][vc_column_text]
THE GREAT NOVELTY ON THE COSTA BLANCA
[/vc_column_text][vc_column_text]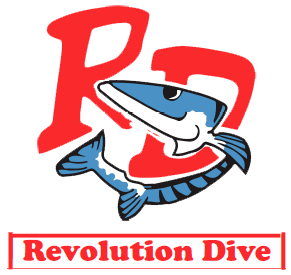 Revolution Dive is the largest diving center on the Costa Blanca.
It is located along 38Km.
You will have the opportunity to know the seabed of Benidorm, Altea and Jávea.
We help you in the search for accommodation, and we advise you on everything related to the area you choose.
Our team of professionals will make you have an experience that you can not forget.
You can get your 10 dive Dive from Revolution Dive at the best price. With it you can dive in the diving centers of Altea, Benidorm and Jávea.
Discover the best and most varied dive sites on the Costa Blanca. Caves, reefs, dives 40 meters deep …
[/vc_column_text][vc_custom_heading text=»OUR CENTERS» font_container=»tag:h2|text_align:center» use_theme_fonts=»yes»][trx_columns count=»3″ fluid=»yes» equalheight=»yes» margins=»»][trx_column_item][vc_column_text]
Revolution Dive Altea

Some of our dive sites offer caves and siphons of great beauty, in addition, Altea is considered one of the most beautiful villages of the Spanish Levante. An ideal place for your diving holidays.[/vc_column_text][/trx_column_item][trx_column_item][vc_column_text]
Revolution Dive Benidorm

Located in a privileged area of ​​the center of Benidorm, the area has a microclimate that allows good temperatures throughout the year.[/vc_column_text][/trx_column_item][trx_column_item][vc_column_text]
Revolution Dive Jávea

Some of our dive sites offer caves and siphons of great beauty, in addition, Altea is considered one of the most beautiful villages of the Spanish Levante. An ideal place for your diving holidays.[/vc_column_text][/trx_column_item][/trx_columns][vc_custom_heading text=»MEDICAL CERTIFICATES» font_container=»tag:h2|text_align:center» use_theme_fonts=»yes»][trx_columns count=»5″ fluid=»yes» equalheight=»yes» margins=»»][trx_column_item align=»center»][vc_column_text]
ALTEA
Clinica Austria
Doctor Martín Edlinger
CN 332, km159.8,  Cap Negret 61, 03590 · Altea
Phone: 966882449
637803404[/vc_column_text][/trx_column_item][trx_column_item align=»center»][vc_column_text]
ALICANTE
Dr Manuel Falzoi Alcantara COL 7376
Calle Cardenal Belluga, 23 piso 4 izda Phone: +34 965 121 535 / +34 629 667 362[/vc_column_text][/trx_column_item][trx_column_item align=»center»][vc_column_text]
VALENCIA
CLINICA STUDE SPORT.
Calle Chiva, 20, bajo ·  Valencia.
Phone 96 382 46 94.[/vc_column_text][/trx_column_item][trx_column_item align=»center»][vc_column_text]
BENIDORM
Doctor Jose Alfredo Agullo
Avda. Avda Rei Jaime I 50 (Apart. Valencia, Bloq. 1º Bajo)
03502 Benidorm · Alicante
Phone 965 85 95 07
619274431[/vc_column_text][/trx_column_item][trx_column_item align=»center»][vc_column_text]
JAVEA
EUROCLINICA
Av. Estrasburgo, Local 2, 03730 Jávea · Alicante
Phone: 966 46 39 12[/vc_column_text][/trx_column_item][/trx_columns][/trx_block][/trx_section][/vc_column][/vc_row]