[vc_row full_width=»stretch_row_content_no_spaces» css=».vc_custom_1507114786466{background-image: url(/wp-content/uploads/2016/06/Bautizo-Copy-e1506941579154.jpg?id=733) !important;}»][vc_column][trx_block top=»null» bottom=»huge»][vc_empty_space height=»33px»][trx_title color=»#ffffff» top=»null» left=»huge»]VALENCIA[/trx_title][vc_empty_space height=»1rem»][trx_section][/trx_section][/trx_block][/vc_column][/vc_row][vc_row full_width=»stretch_row_content_no_spaces» inverse=»»][vc_column][trx_section title=»VALENCIA» bottom=»large»][vc_column_text css_animation=»bounceInLeft» css=».vc_custom_1556002535880{margin-left: 15px !important;}»]
Your diving school in Valencia
The biggest Diving Center of the Costa Blanca has approached you, we offer you to do your Diving Courses with us, in our Diving School of Valencia, that we have opened in Calle Ayora, 31 – in the prestigious Diving Shop CASCO ANTIGUO.
[envira-gallery id=»2400″]
Book Now
 [/vc_column_text][vc_column_text]
¿What do we offer?
A DIVING COURSE COMPLETELY TO YOUR MEASURE. WE ADAPT TO YOUR AVAILABILITY..
The best means and the best Diving Instructors of Valencia.
The best and best price for diving courses in Valencia, not the cheapest, which gives you much more than others for a little more.
A casual, modern and innovative environment, with digital TV, Tablet and Training Systems through the Internet.
Where do we do the Theory?
In our Ayora Street School, 31 of Valencia from Monday to Friday. We are flexible, from 7:00 pm to 8:30 pm. You can also choose to perform part of the theory from your home.
Where do we do the pool?
We are also very flexible, you choose, you can do it in our center in Xàbia / Jávea or in Valencia, very close to our School. Depending on your evolution we will do a double session or two sessions on two different days.
Where do we practice the Sea or Open Water?
In our Diving Center of Xàbia / Jávea. On Bordeaux Street, 9.
From Monday to Sunday you choose, what is best for you.
You will do with our instructors 4 dives from Barco, in one of the best underwater spots of the entire Mediterranean Coast.
You can do it on two different days or on two consecutive days or weekend, again you choose.
IF YOU MAKE YOUR SEA PRACTICES WITH US IN XÀBIA / JÁVEA ON SATURDAY OR SUNDAY, WE WILL TAKE YOU FOR FREE AT OUR REVOLUTION DIVE CENTER XÀBIA / JÁVEA.
Do not think about it and make your reservation NOW, we will sign you up for free in our DIVING CLUB, so that you can benefit from some Free Diving Equipment or special prices in Diving Bonuses for Altea, Jávea or Benidorm.
WE SECURE YOU FUN AND SECURITY, come to our New School in Valencia and book your diving course. WE HAVE ATTACHED YOU 32 INSTRUCTORS / DIVING GUIDES AND 12 DIVING BOATS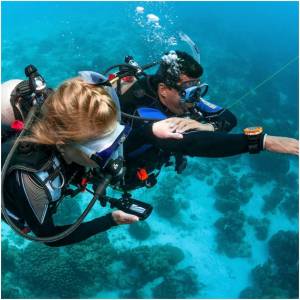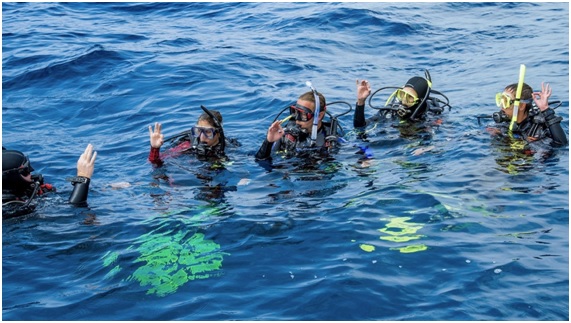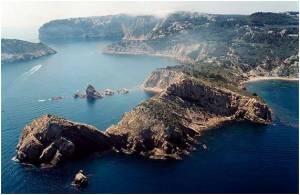 [/vc_column_text][vc_column_text]
Do your sea practices in Jávea
The submarine bottoms of Jávea constitute one of the richest and valuable enclaves of the Valencian Community.
With more than 22 diving points, divers can enjoy the incredible diving dives such as the Marine Reserve of Cabo de San Antonio, the island of Portitxol, the Black Wall and the famous L'Escull, a submerged mountain full of marine fauna, one of the best spots to dive in Jávea.[/vc_column_text][trx_title top=»large» left=»small»]SITUATION / CONTACT[/trx_title][vc_column_text css=».vc_custom_1523540691522{margin-left: 10px !important;padding-left: 10px !important;}»]

Revolution Dive Valencia
Carrer d'Aiora, 31
46018 València
Teléfono: 618 406 991
Email: reservas@revolutiondive.com[/vc_column_text][vc_empty_space height=»1rem»][vc_empty_space height=»1rem»][/trx_section][/vc_column][/vc_row][vc_row full_width=»stretch_row» css=».vc_custom_1506669584471{background-image: url(https://www.revolutiondive.com/wp-content/uploads/2016/06/banner-11.jpg?id=674) !important;background-position: center !important;background-repeat: no-repeat !important;background-size: cover !important;}»][/vc_row][vc_column 0=»»][/vc_column][trx_block top=»huge»][/trx_block]